Exciting new project with Lamia Cross!!
Exciting new project with Lamia Cross!!
新しいコラボが始まりました。
わこうし と Juan-Carlos Cambon Nipponaisuki で
Lamia Cross(バンド:パリ) のプロジェクトへ参加することになりました。
http://www.lamia-cross.com/
Lamia Crossのロゴを作成しました。
3rdアルバム、Evil Geisha Rock 「魔性芸妓ロック」11月発売の
ジャケットは後ほど、仕上がります。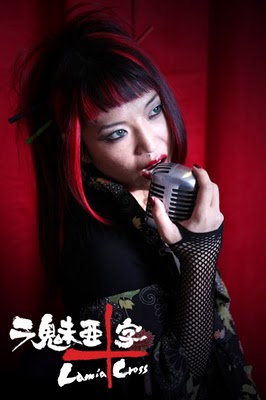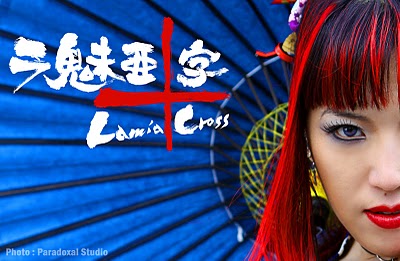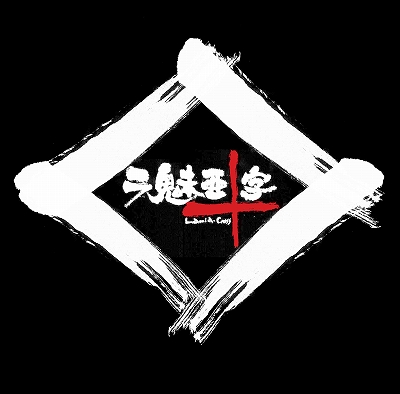 Nipponaisuki say...
" ....I'll start off with announcing a really exciting project I'm working on!!
While I was at the Paris Expo, I met up for a talk with the awesome band Lamia Cross We've been noticing each others works for a while and was so excited when they asked me to be there art designer for there next album, awesomely entitled: EVIL GEISHA ROCK!! What a cool album name to be letting Nipponaisuki get his paws on!!!
Also as part of the project, I've created there new logo design (which their already super happy with) I collaborated diligently with my creative calligraphy Partner Hiroko-Fukuda of art project Wakoshi in Japan to create Lamia Cross's unique logo
For the logo itself I really tried to give it an old traditional Japanese Kamon feel, to capture Lamia Cross's influences of old Japanese mythology/ poetry, Heavy rock elements supplied by Fab on guitars and with Lamia's captivating Japanese vocals (Lamia mixes the languages: Japanese, English, French in her lyrics and sometimes she sings in archaic Japanese) plus some awesome electro keyboard and programming!
I'm really excited to be working on this project as I think our styles mix well together and the band themselves are quite inspirational! I've already started collaborating with Hiroko Fukuda of Wakoshi for the calligraphy artwork for the CD!!"